Arsene Wenger signed a lot of players after taking charge in 1996, but who were the worst Arsene Wenger signings of all time?
There have been some bad signings down the years but when it comes to worst Arsene Wenger signings, there are a few to pick from given how long he was at the club.
They can't all be winners, but we saw some particularly disastrous buys feature for Arsenal quite regularly during Wenger's time at the club.
Here are seven of his worst signings, all players' data collects from iSports API.
Igors Stepanovs
If you thought Arsenal signing obscure players from out of nowhere was a modern Wenger-thing, then think again.
It 2000, Arsenal signed a young defender from Latvian side Skonto Riga called Igors Stepanovs who opens up our list of worst Arsene Wenger signings.
The centre back didn't play right away, but injuries gave him a chance.
He didn't start too badly, either. Arsenal won four out of his first seven games.
Then they went and lost 6-1 at Old Trafford, and he never quite recovered.
He went on to make just 17 Premier League appearances, most of which came in his first season, before being released in 2004, as per isports API data.
Amaury Bischoff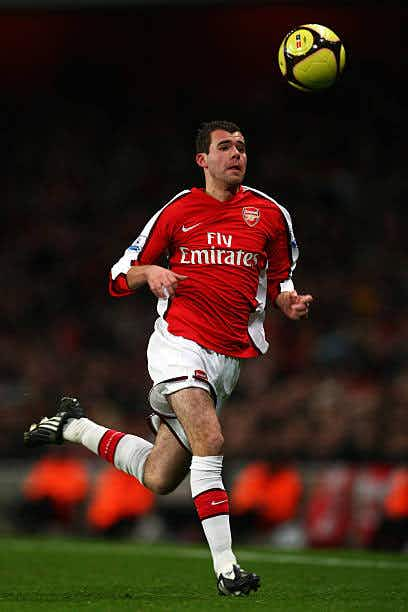 A more modern example of the "random player out of nowhere" fad at the club. In 2008, the club signed French-born Portuguese youth international, Amaury Bischoff, from Werder Bremen for a nominal fee.
The then 20-year-old was signed despite serious injury problems, making his signing a gamble before he even put on an Arsenal shirt.
He managed four first team appearances in his one and only season with the club before being released in 2009.
Andre Santos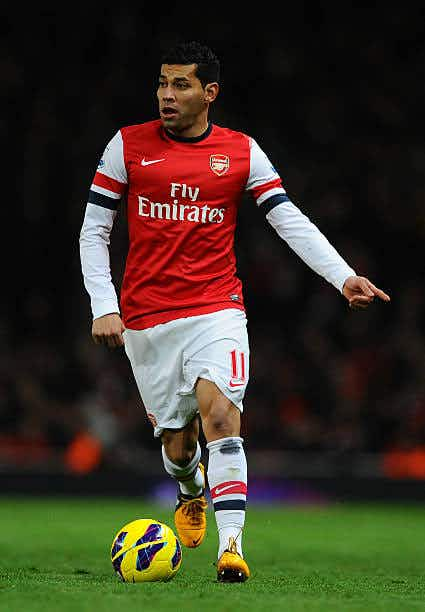 This is a bit harsh on the jolly Brazilian, who at least brought plenty of personality to the Arsenal squad. It was just his footballing ability didn't quite match it.
Part of the infamous trolley dash of 2011, Santos arrived from Fenerbahce to replace Gael Clichy at left back. A full Brazil international, we thought we were signing a decent wing back.
What we got was a player who was rather unfit, a little slow and incapable of completing a tackle.
He did, at least, score a couple of goals for the club. His first was in a 5-3 win over Chelsea, and his last was in a vital 3-2 win over West Brom.
Still, you wonder how desperate we were for left backs when we signed him.

Francis Jeffers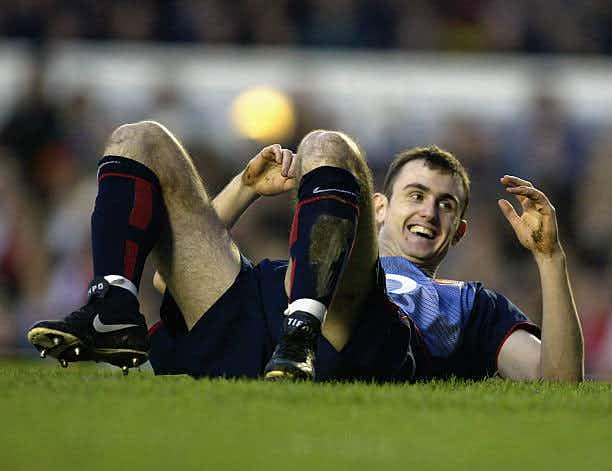 Francis "fox in the box" Jeffers had everything going against him the moment he arrived.
The then-Everton youngster came to the club due to Wenger's need for a penalty-box poacher to complement his speedy, creative forwards.
The club paid a handsome fee to sign him so he could convert the numerous chances the team was creating.
Unfortunately, he couldn't handle the weight of expectation, and suffered a few injuries on top of that.
Jeffers left in 2004 and had a journeyman career before retiring in 2013.

Sebastien Squillaci
Arrived with a decent reputation from Sevilla in 2010, but very rarely looked comfortable in the Premier League.
Squillaci always lacked the physical attributes to succeed in the division, and proved to be highly error prone.
He made 39 appearances for the club before he was let go to Bastia in 2013, according to iSports API.

Mikael Silvestre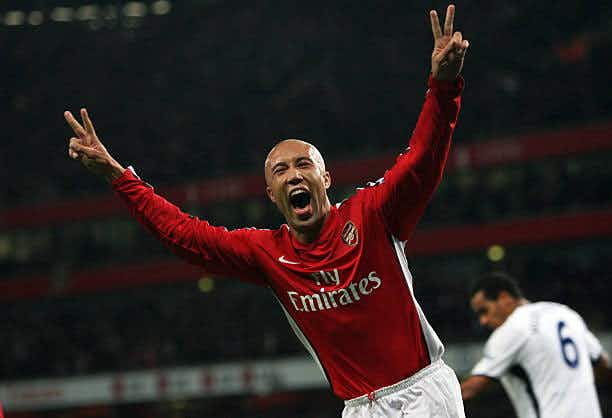 Fans awoke the day after deadline day in 2008 to discover that club had signed Mikael Silvestre from Manchester United for under £1m.
The sheer confusion over the deal defined his time at the club. He was cover for left back and centre back, yet fans couldn't work out why the club had signed someone who couldn't get into United's first team.
His most telling contribution was a goal against Tottenham and an excellent one-two with Lionel Messi during a 4-1 thrashing against Barcelona.
Park Chu-Young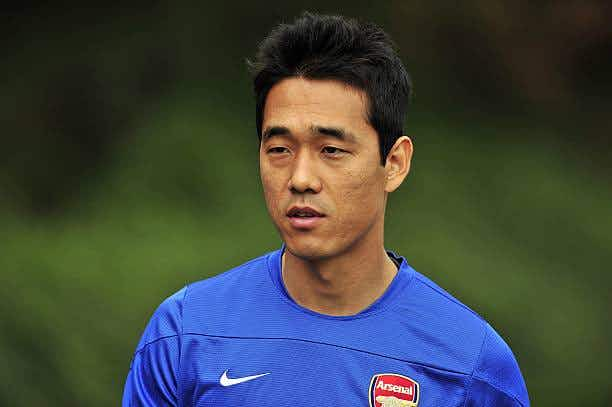 To this day, the signing of Park Chu-Young remains a mystery.
The forward's one and only accomplishment at Arsenal was ensuring they'd be on South Korean TV for a third round League Cup tie against Bolton.
He scored a very nice goal that evening, and fans believed he could a be a solid back-up.
Then, he disappeared. He played seven minutes of Premier League football then vanished for a season. He popped up for a League Cup cameo in 2013, and then disappeared again.
There might be an interesting story about this signing.
As it is, he has to be Wenger's worst ever buy.